We started Ceramic Simplicity in 1999 in our house, harboring the concepts of simplicity and excellence early on.
We received an overwhelmingly positive response from the Market, prompting us to open a Factory in the Ayutthaya province, where was the capital city of Siam before the name of Bangkok.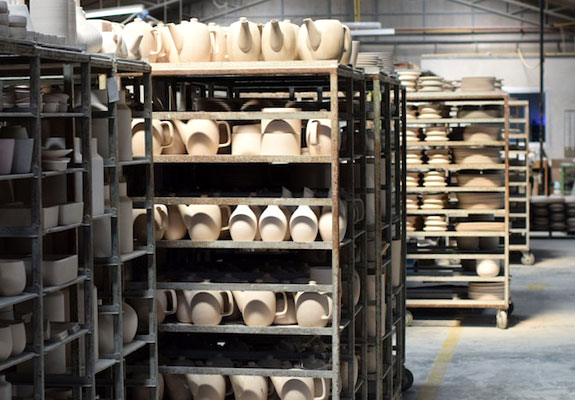 When we started we used only traditional processes such as jiggering, and even now, after the introduction of machines, we have managed to keep a balance between traditional techniques and machine automation, giving us the power of efficiency mixed with the elixir of authenticity.
Our factory is the hub of the local Ayutthaya people, and together, we are like a family. We pour our hearts into our products, understanding the need of our clients and implementing them in our outcomes.
Why we are now CERAS imply
After Ceramic Simplicity was well received for its tableware, there were requests for using other materials with our ceramic products: wood, glass, and leather. So we began incorporating wood into our products, which were also well received.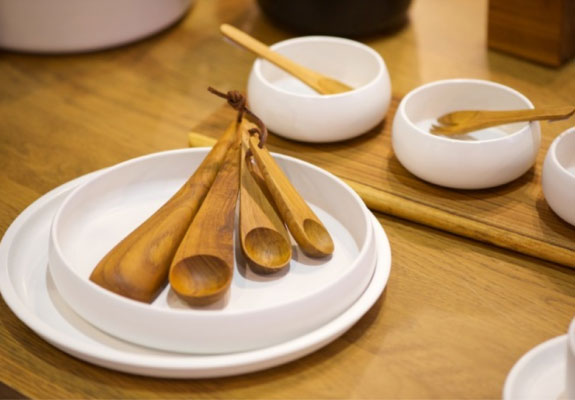 Today our expertise lies on tableware, home decor items, and other products that are intimate parts of your life. CERAS imply's products play a part in fulfilling your lifestyle, with our minimalist concept of being simple and functional. It is guaranteed to be a one-stop homeware shopping center that you definitely don't want to miss.