Our products are made with love and designed with simplicity, so just lay back and enjoy our products, and integrate them into your lifestyle, seamlessly.
With lots of varieties available, there is something for everyone and every occasion, so you will always have something for the daily breakfast and something for that special moment just around the corner. With such a wide variety of products, you can get one that fits your personality.
Material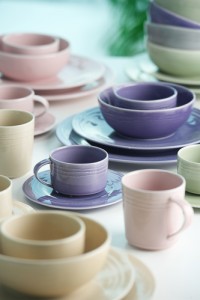 Our ceramic dinnerware is stoneware designed under high-temperatures. Due to the qualities of clay, these high-temperatures make it stronger, more durable and thicker, giving it an aesthetic upgrade.
Indeed, you have full-control of the end-product, and you can even combine light and dark shades in order to get a mesmerizing combination, and furthermore, you can also choose between glossy and semi-matte finishes.
Our products are completely unique due to the nature of the high-firing process, which gives our products the authentic looks with each product having unique irregularities and variation. Plus, each product's coat has a different shade, a different composition and a different texture with a glaze coat both inside and outside the body that can truly mesmerize you with its smooth finish. Plus, they are completely free of harmful substances like lead and cadmium, so go ahead and use our products without fear!
General care
Our dinnerware is made to be strong and sturdy, and can endure a trip to the microwave or the dishwasher. But it may suffer damage in the over. You need to take care of these products, because of the nature of ceramic, due to which you need to keep it away from direct contact with high-temperatures, harsh detergents, scouring powders, and steel wool pads are abrasive, all of which are harmful and abrasive, which is why you shouldn't use them.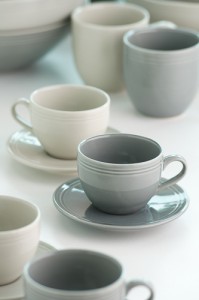 Some of our products, especially the ones with a lighter shade look exquisite and beautiful, however, they are prone to grey marks. This usually happens with excessive contact with unwanted substances, and anyways, it can always be removed with the help of zuds, stoneware cleaners, etc.
These marks aren't inherently affecting the usage of these products, and you can continue to use them without any problems.
Sometimes, despite our best efforts, liquid stains start appearing in cups and mugs, usually that of tea and coffee. If this is not something you like, you can remove them with a combination of warm water and bleach. It is all a matter of soaking, rubbing and drying, and you are good to go. Make sure to let it go through another round of cleaning to eliminate any residue.
Enjoy our dinning set !!